Here is a perfect opportunity to highlight the importance of always carrying your camera: one afternoon a few months ago Nicole and I visited her nephew, Ashton. I love taking pictures of him because, of course, he is adorable and photogenic, but he also has incredible blue eyes.
I shot these photos in the late afternoon using only the available light from the window in the living room. Unfortunately, I was not 100% prepared because I did not bring my speedlight for fill light. Since I don't like using the on-board flash on my Nikon, I cranked down my shutter speed and opened up my aperture, which worked out well to throw the colorful background out of focus. These first few images are in the middle of the living room – I positioned myself on the diagonal between Ashton and the window to shoot the side of his face that was well-lit from the window without blocking the light.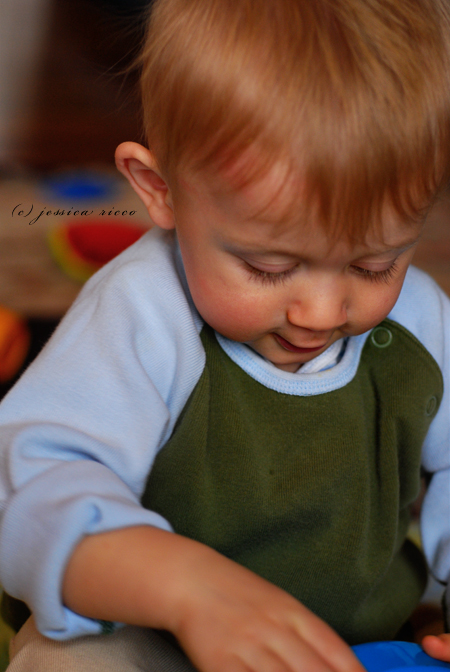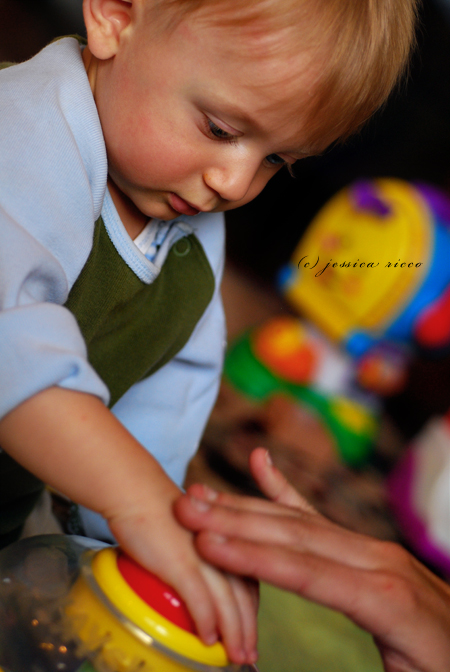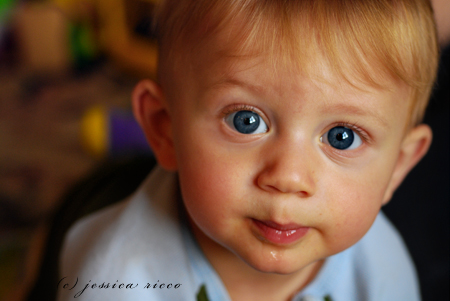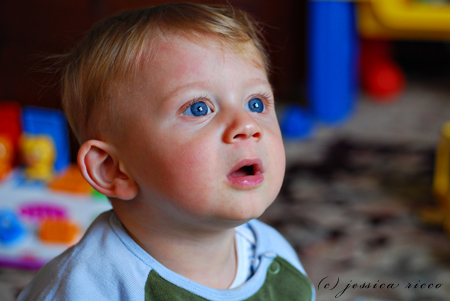 The following pictures were taken right next to the window – Ashton was playing hide and seek behind the curtains. The drapes were a cream color, which effectively acted as a reflector to light Ashton's entire face.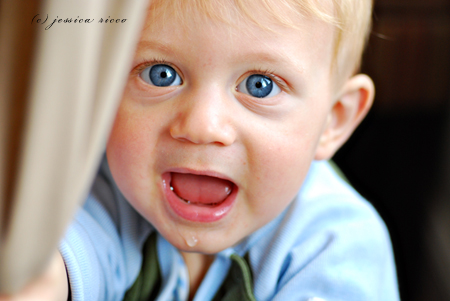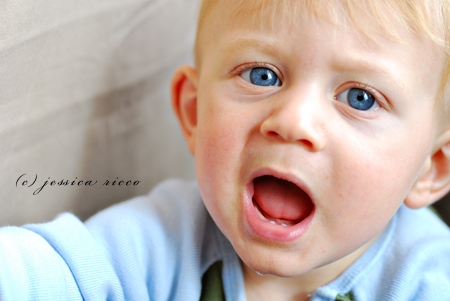 What an adorable face.
~More Later.