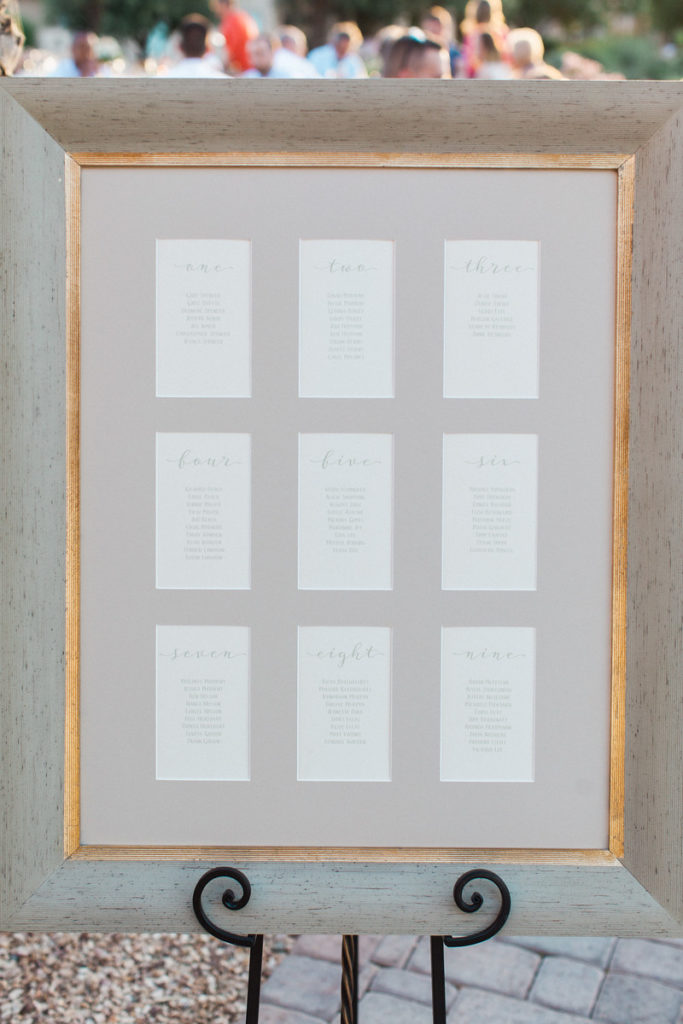 My sister-in-law's wedding was stunningly gorgeous. All of the details she meticulously chose came together seamlessly. You can see all the photos from her wedding here. One of the projects I helped her with was her seating chart. I designed simple cards for each table with the table number on the top and the names of each guest seated at that table beneath it.
She chose a simple, elegant frame from Hobby Lobby. It was a pre-made frame they have hanging in the back of the store near the custom frame department.
Once we had the seating cards for each table designed and printed, we took those and the frame to the custom frame section of Hobby Lobby. They were able to create a custom matte to precisely fit each of the cards. She had 9 tables, so he laid them out 3 x 3 with an extra amount of space around the outside. This custom matte only cost $32. Easy and beautiful!
[PHOTO CREDITS: 
Pinkerton Photography
]