As you may know, gardening is a huge passion of mine, which has now morphed to permaculture/food forest/mini-homestead proportions. Our family recently moved to a new, 1.4 acre property in south Gilbert, Arizona. This gem has more than thirty mature pink grapefruit trees – our entire neighborhood was once part of a citrus orchard.
The plan over the next few years is to plant as many fruit and nut trees as my husband will allow. We also plan to raise some chickens for eggs and try our luck with a bee hive. We purchased a flo-hive and are very excited to explore beekeeping. (Before that happens though, we plan to take some classes since bees are a little intimidating.)
I am fully aware that we will make dozens of mistakes along the way. As I am writing this, I'm fairly certain our frost protection was inadequate for the cold weather we saw right before Christmas. So losing some tropicals might be our first one…or first five mistakes!
We purchased the following from Shamus O'Leary:
Aravaipa Avocado
Gary Mango
Fruit Punch Mango
Venus Mango
Raposa Mango
Shangri-La Mulberry
2 Neem trees
Dwarf Nam Wah Banana
Lacatan Banana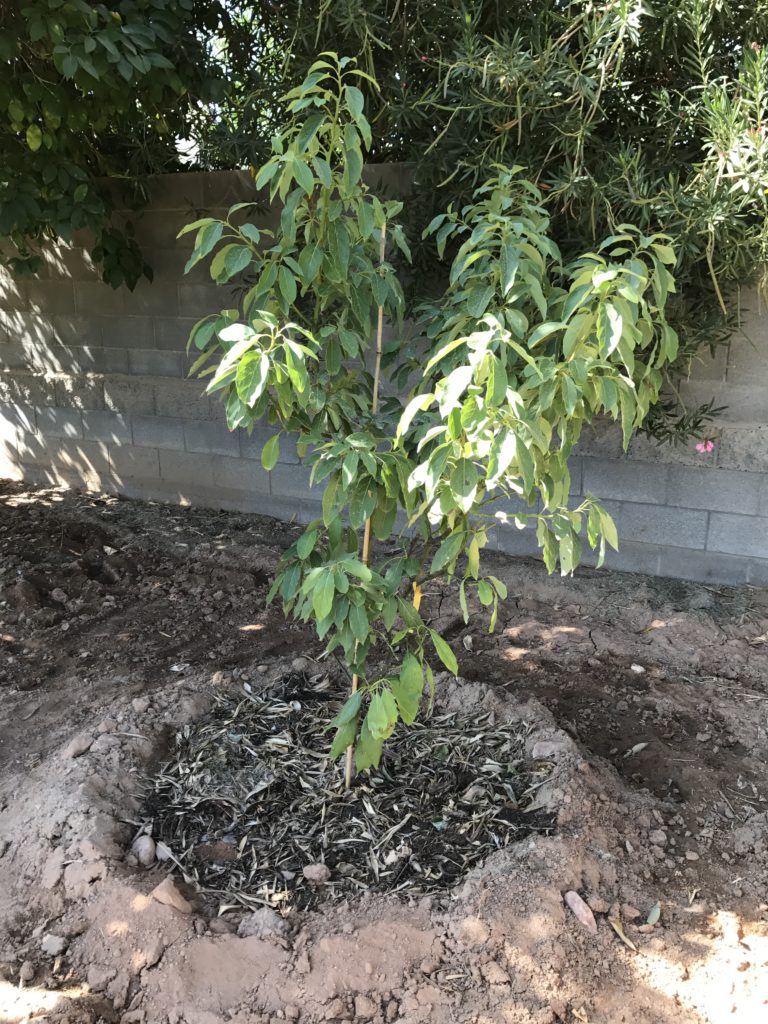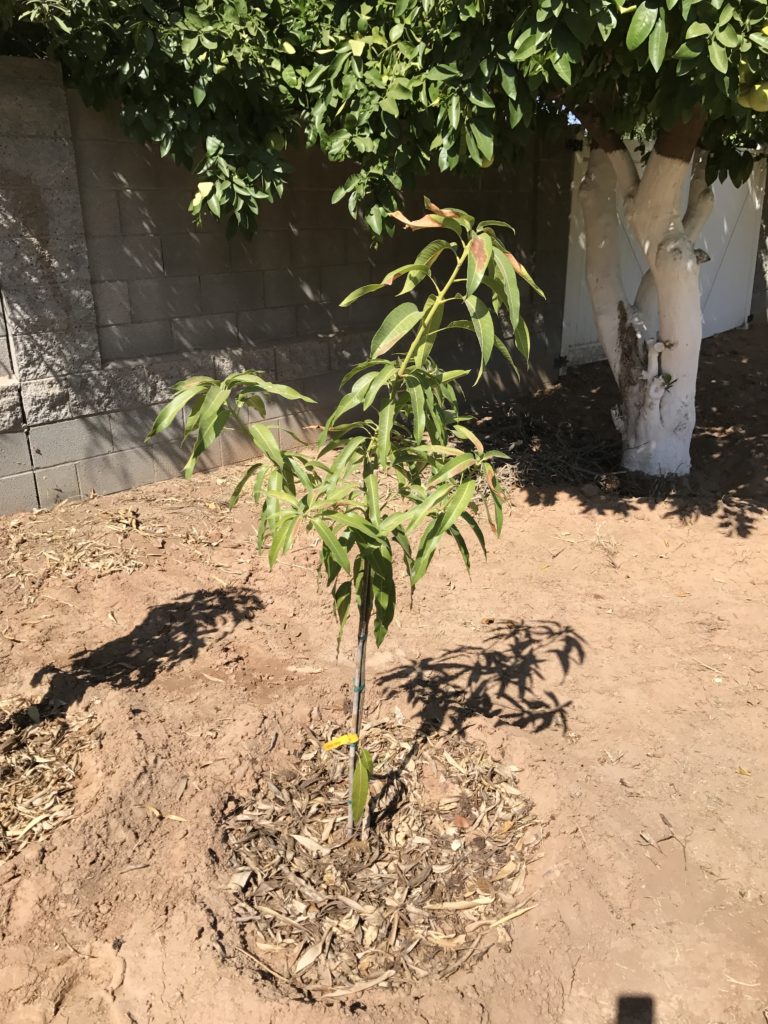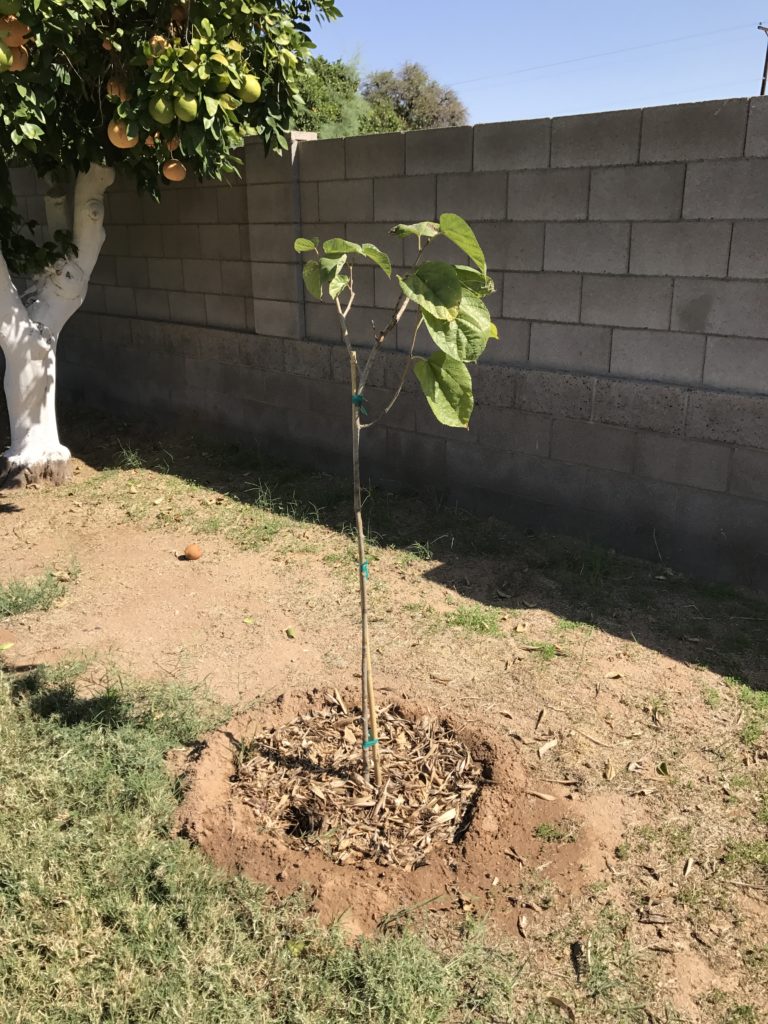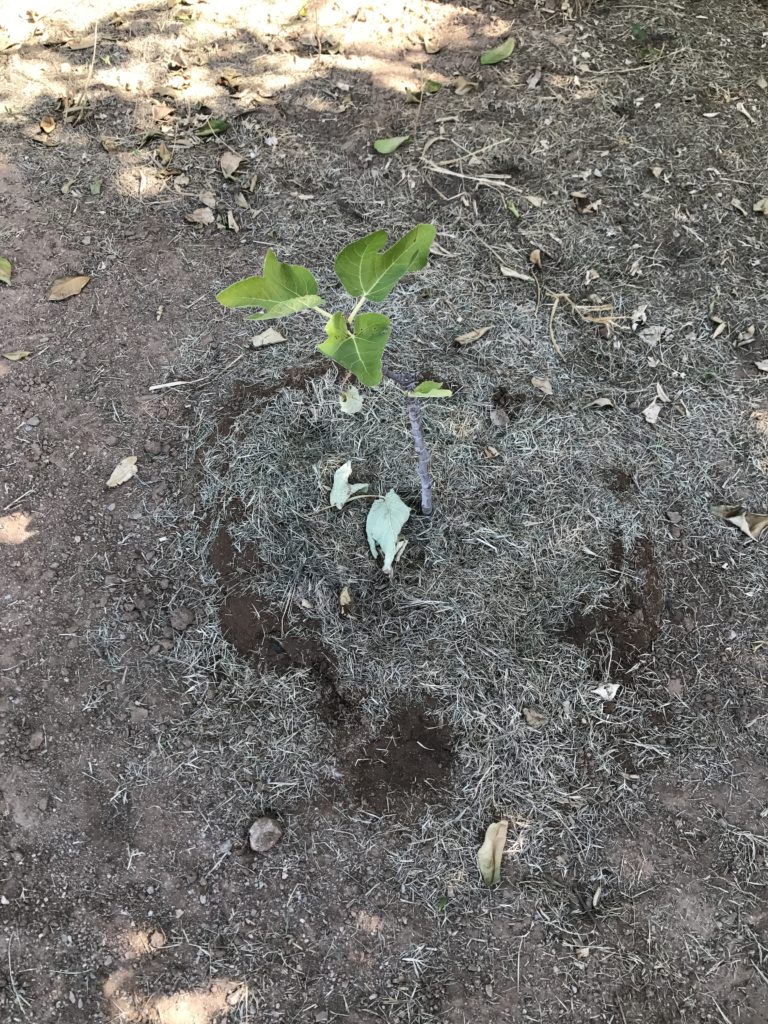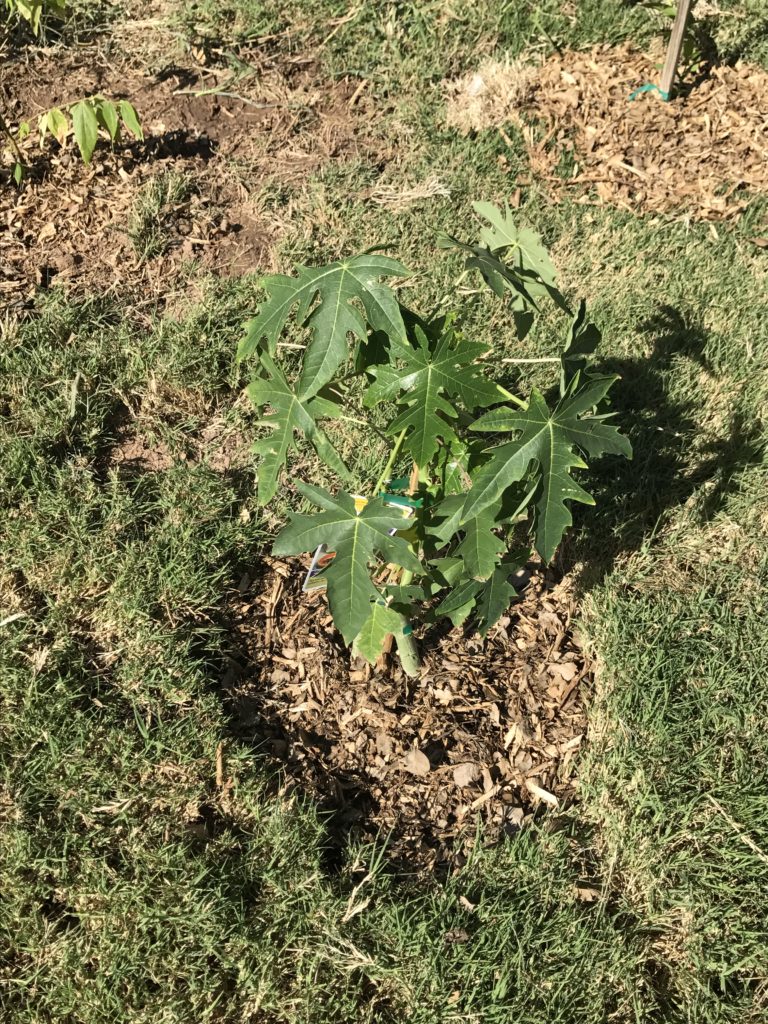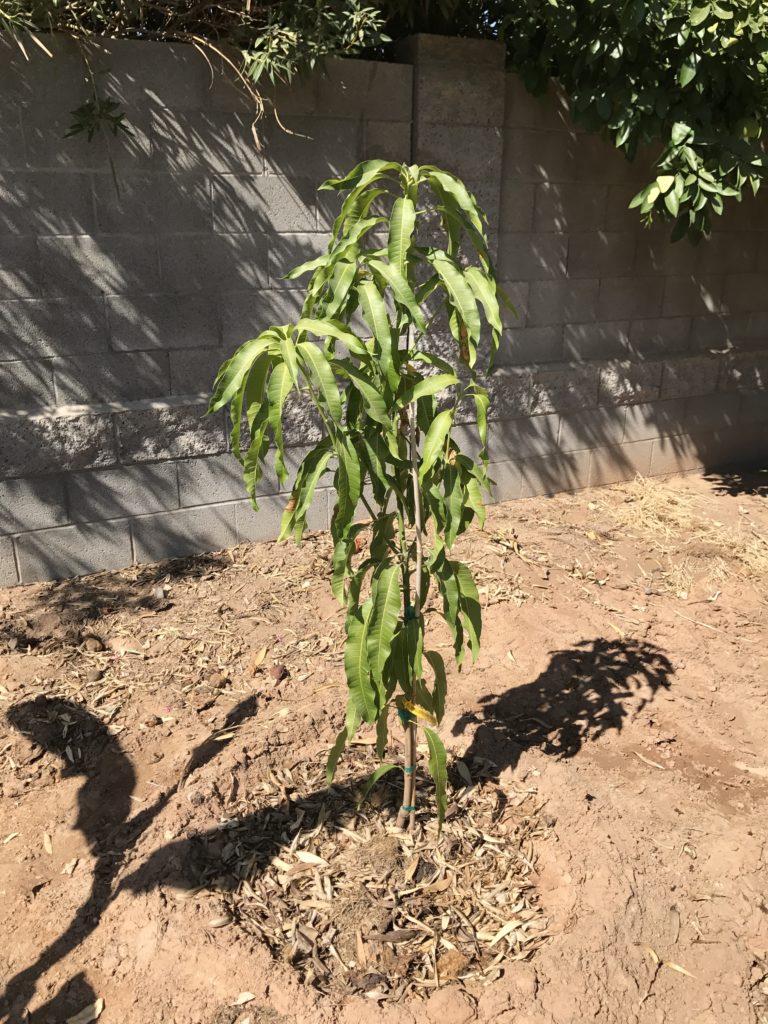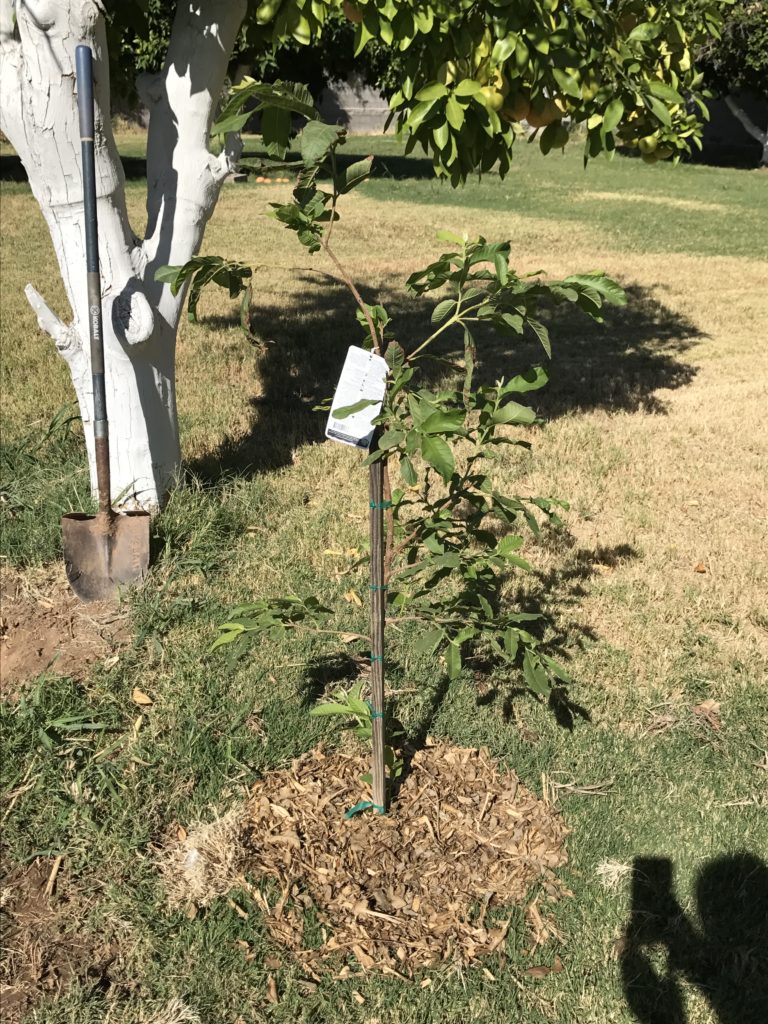 We purchased the following from Queen Creek Tropicals:
Manzano Banana
Pink Guava
Jamaican cherry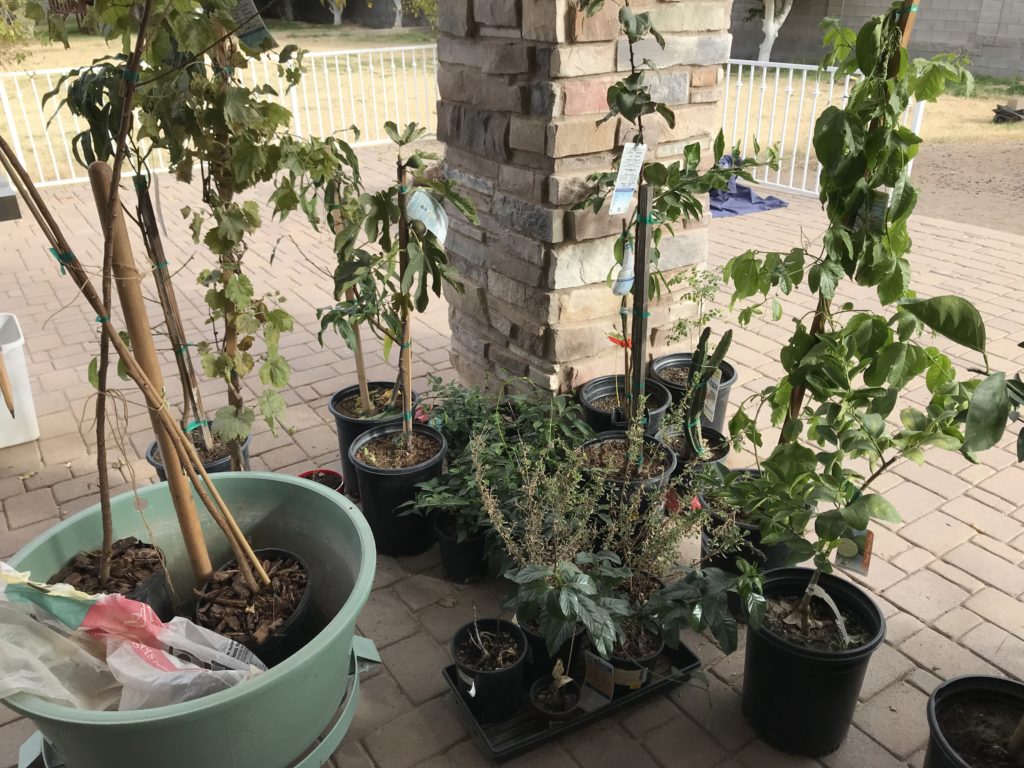 We purchased these other trees at various places, including Lowe's, A & P Nursery, The AZRFG plant sale, and the Boyce Thompson Arboretum:
Beer's Black Fig
Black Mission Fig
Olympian Fig
Panamint Nectarine
Snow Queen Nectarine
Local Mesa, AZ Blackberry vine
Gold Kist Apricot
Frederick Passion Fruit Vine
Dwarf AZ Sweet Orange
Naval Orange
Dwarf Bearss Lime
3 Papaya
We also found two volunteer ever-bearing Mulberry in random places.