On May 11th, we went peach picking at Schnepf farms for the first time. It was a glorious, sticky, delicious experience.
Here is some advice based on our first experience:
Go early in the morning or on a week day. We went at 7:45am on Sunday and there were very few people there. I felt like we could move from tree to tree at our leisure.
Get a box, not a bag. We each got a bag in which to carry and purchase our peaches. Sadly, many of them became bruised and cut open from being jostled around. The wide shallow boxes protect the ripe peaches.
Go with a goal. We ended up with 30 pounds of peaches because I just could not stop picking them. Luckily, we already planned to can them and share them with neighbors. Otherwise, it would have been a bit disastrous.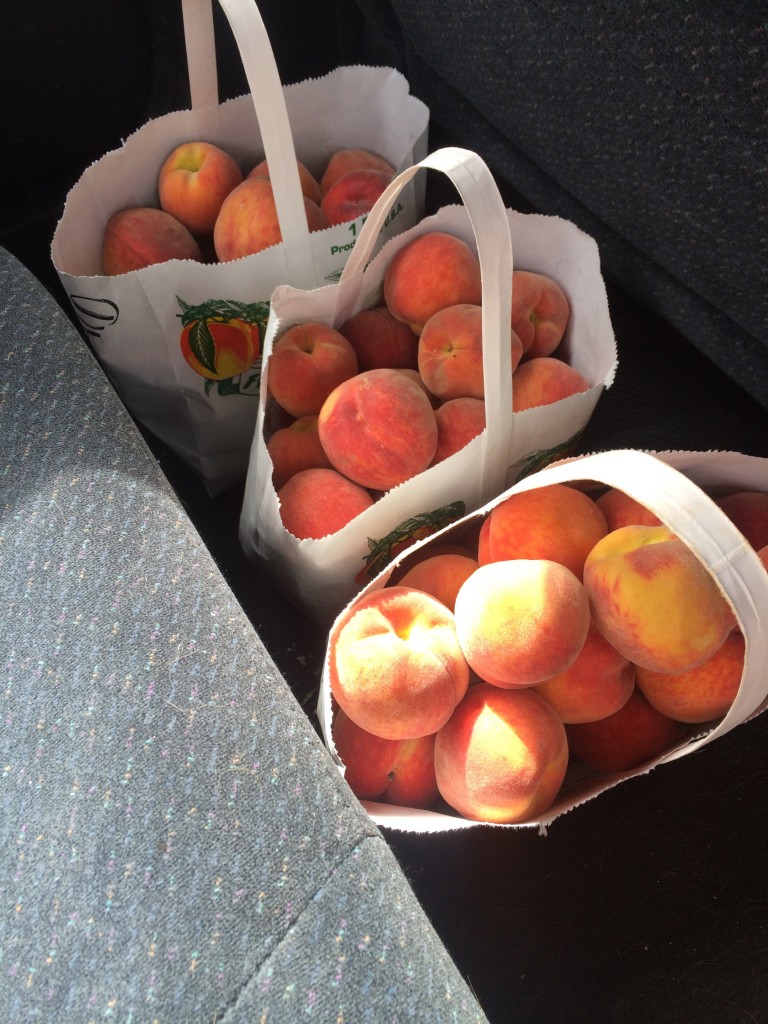 We used a recipe for peach jam from Claudia R on All Recipes.  We doubled the recipe and followed it exactly except for adding the butter. This was my first time making jam and I was unsure of the purpose of the butter, so we omitted it. This jam turned out so well, we've already eaten two jars! We cooked the jam down in our awesome heavy bottom All Clad pot on a Nuwave
electric induction cooktop. My dad bought it for us. At first I was really skeptical about it – being an infomercial type product. I actually really like cooking on it because it heats up quickly and I can plug it in directly on my island. While I love my gas cooktop, sticky splattering things are such a pain to delicately clean off the stainless.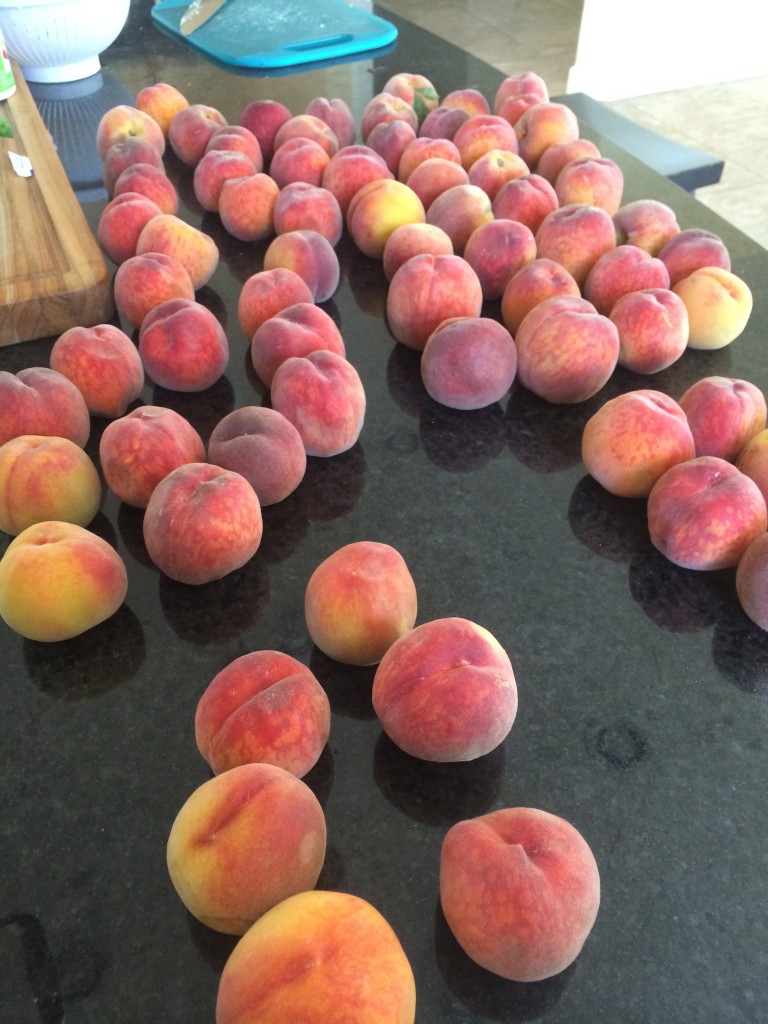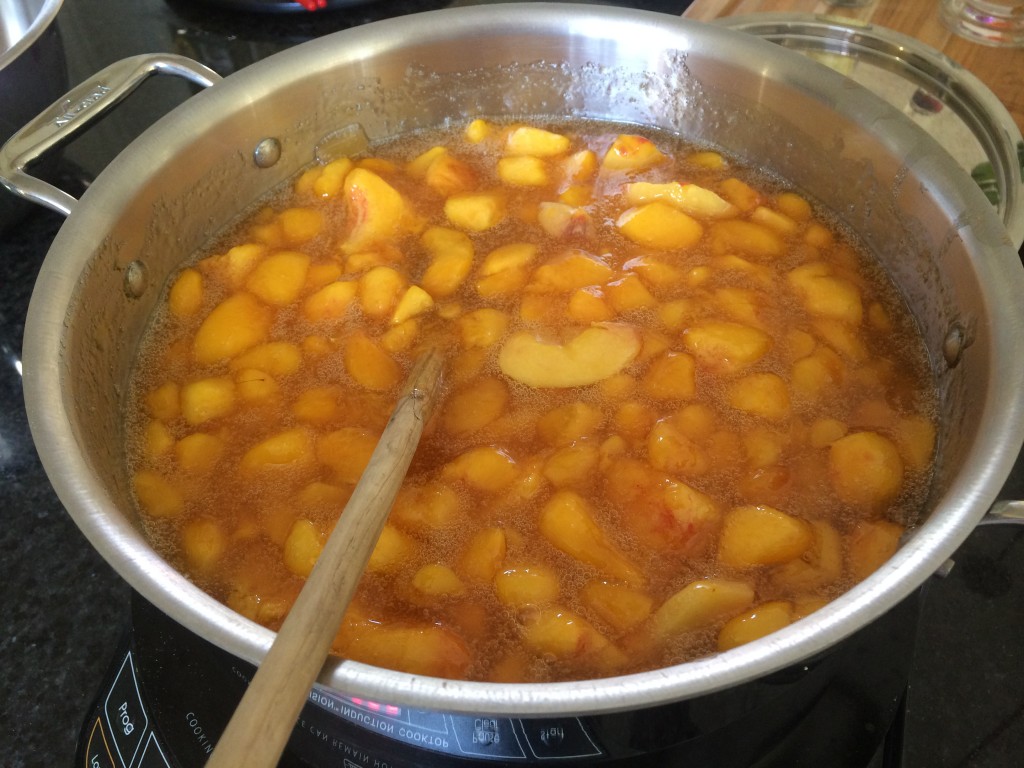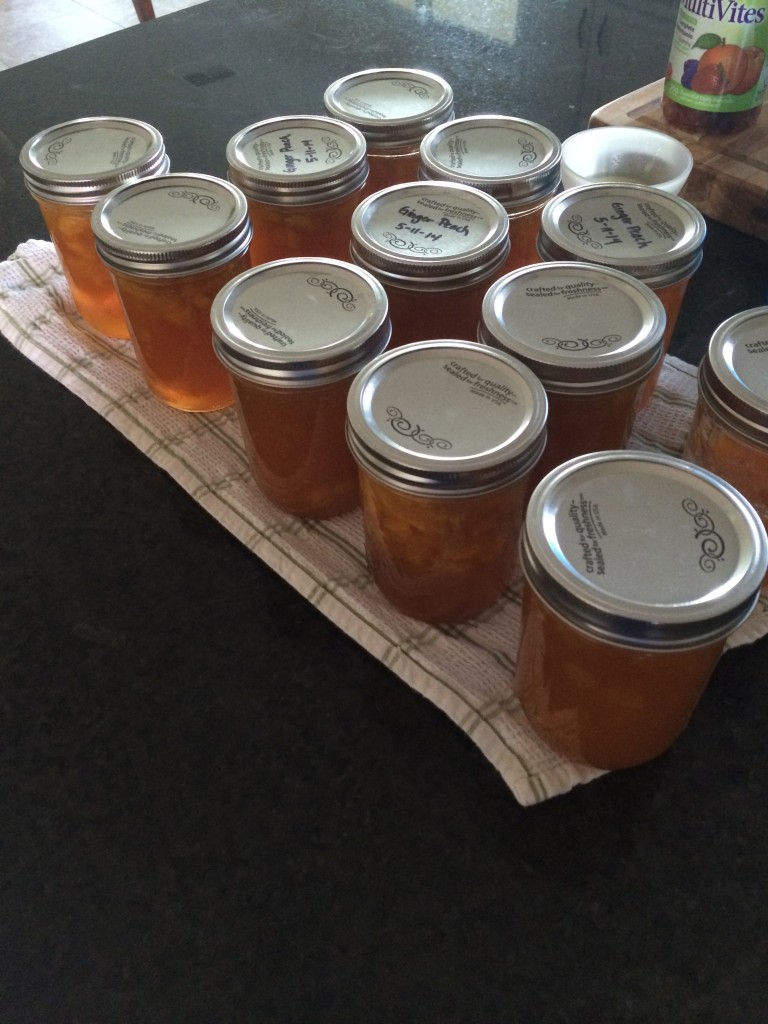 We also made an absolutely delicious peach cobbler using AEPosey's recipe on All Recipes. I added a few extra peaches since we had so many. I made this recipe three times and jarred some of the filling to easily make later. If you double the recipe and the topping covers the entire tray, it may need a few extra minutes in the oven to cook all the way through. It is absolutely delicious with vanilla ice cream. If you live in an area with Fry's grocery stores, the Private Selection Vanilla Bean is out of this world.