Last year I was walking around campus and there was this huge tree in the quad with the brightest, richest yellow leaves. Too yellow, in fact, to pass up. Most often, the best shots are the ones you don't plan for: pulling over on the side of the road for a sunset (check), stumbling upon a random fireworks show (check), running outside during a surprise snowstorm (check). The most important thing: ALWAYS bring your camera with you if you can. I know sometimes it stinks lugging a bag around but I know I've been caught on too many occasions without my trusty Nikon and sadly missed out on the perfect sunset/lighting/autumn leaves. Also- remember to check that your batteries are charged! I made that mistake last week as a matter of fact.
Anyway, I called up my trusty model Lisa and on her own accord she climbed right up into his huge yellow tree. This was the first time I ever photographed her- I'm really pleased with the results. Bravo Lis! She looks great upside down too! Check it out: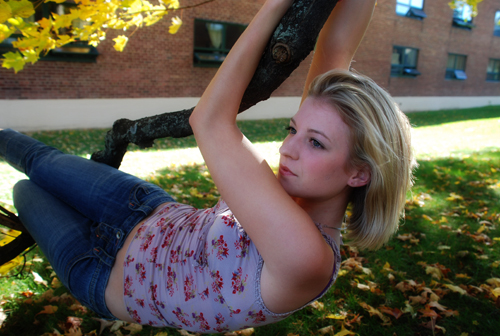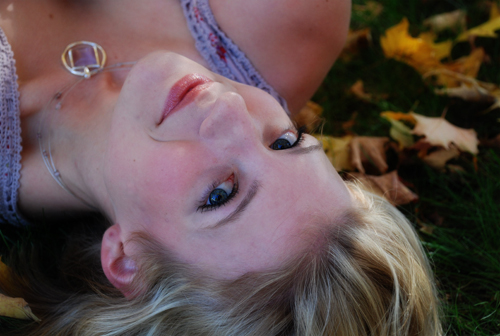 If she had black hair, I would say her skin in the picture below is Snow White all the way.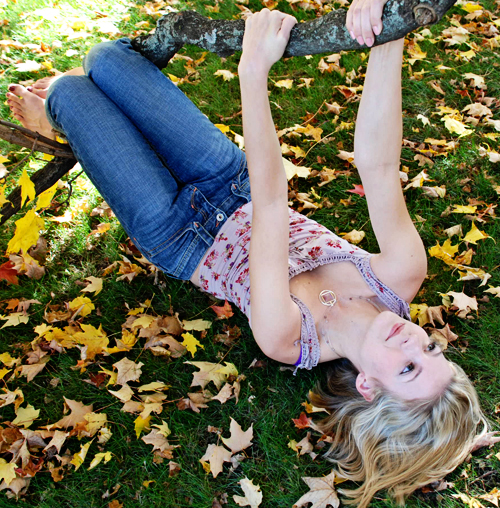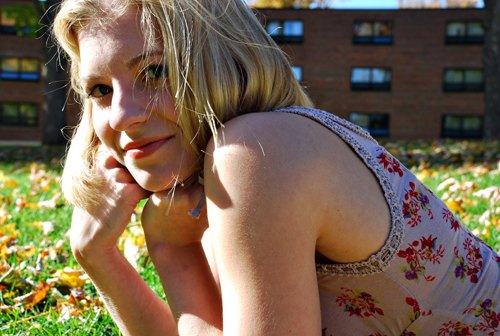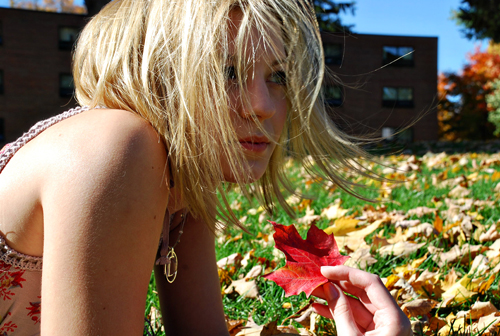 That's all for now!
~More later…