I've found that getting an impressive shot of a pet can be somewhat of a challenge. Usually my dog and cat are so interested in the camera that they run up and sniff it instead of maintaining a pose. You have to be quick on the draw. With fast moving pets I usually like to test the exposure settings in the room so I don't have to fumble with them when the cat strikes a good pose.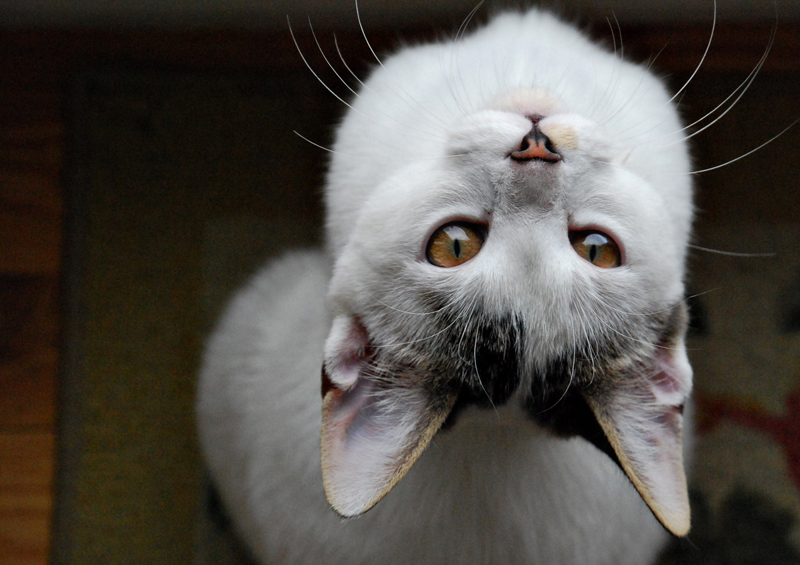 This was my boyfriend Chris' sister's kitten. Unfortunately, he ran away. Good thing I was able to snap these shots of Mitten before his abrupt and indefinite hiatus.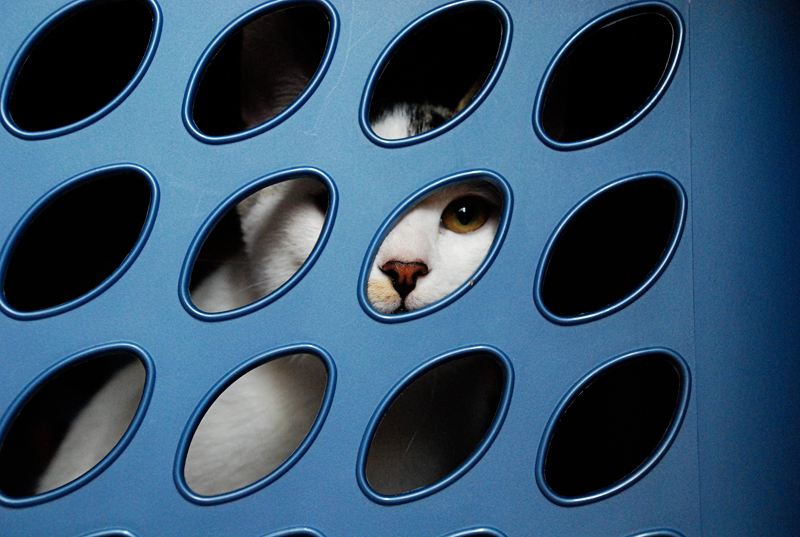 One day last summer I was mowing our front field-like lawn and happened upon this in the grass: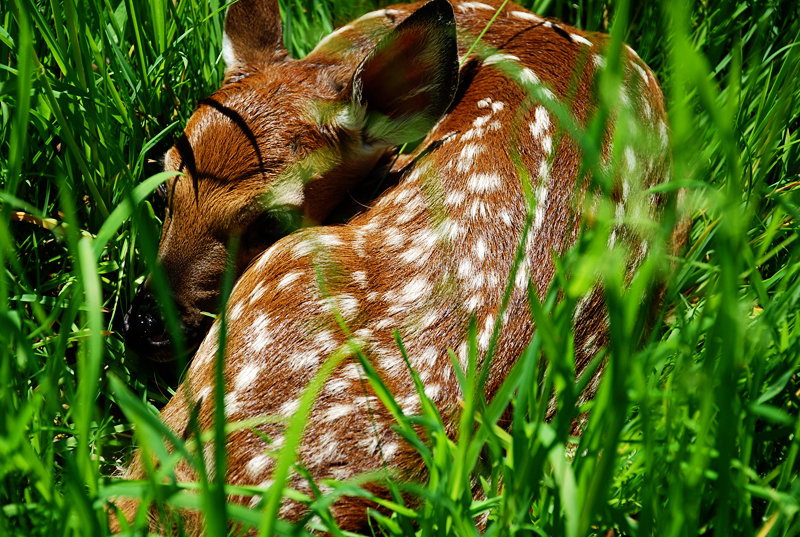 This fawn was only a day or two old, and even with the grumbling of the lawn mower (which happens to be a Kubota diesel tractor) this little guy stayed put – in my way. No more mowing that day.
This next shot is of my neighbor and her beloved mare. Tara is pretty much one of my best friends. She owns a business bailing and selling hay. Sometimes she'll call me at random times to go frantically help her gather hay bails because it's supposed to rain. I have great adventures with her.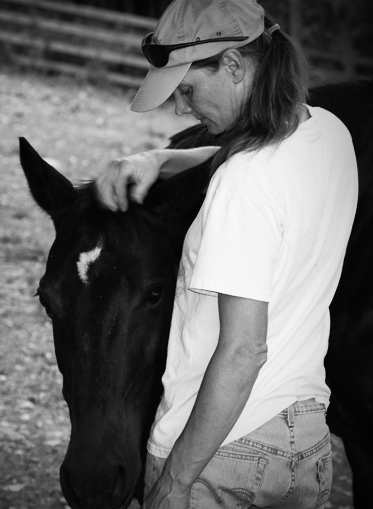 And this is the evil monster that lives at my house. Right at this moment she is trying to sabotage me by sleeping on my arms as I try and type. She also loves to jump off the windowsill and land ever so crudely on my keyboard.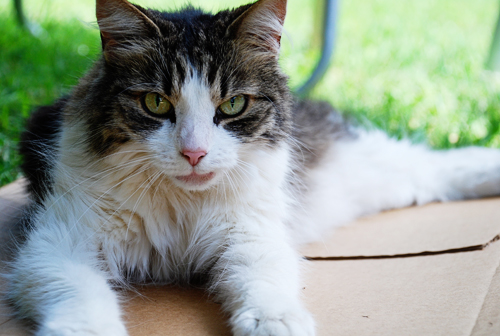 She is sort of cute when she sleeps though.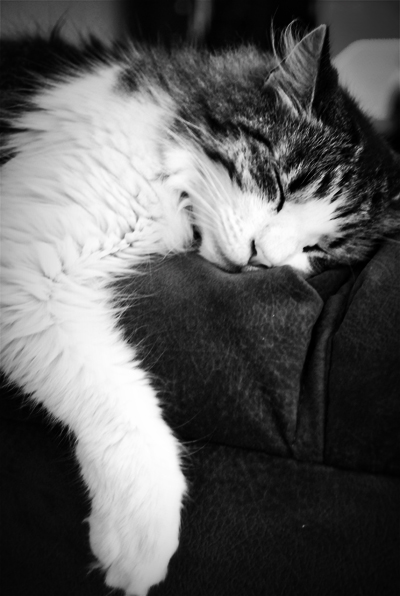 That's all for now…
~More later…