The first "formal" photography training I had was in 11th grade via the Introduction to Photography class with Mrs. Palinkas. We learned to shoot and develop black and white 35mm film. This class is what accelerated my passion for photography. I recently bought a new scanner, and thought I would share some of my favorite hand-developed "throwback" photos: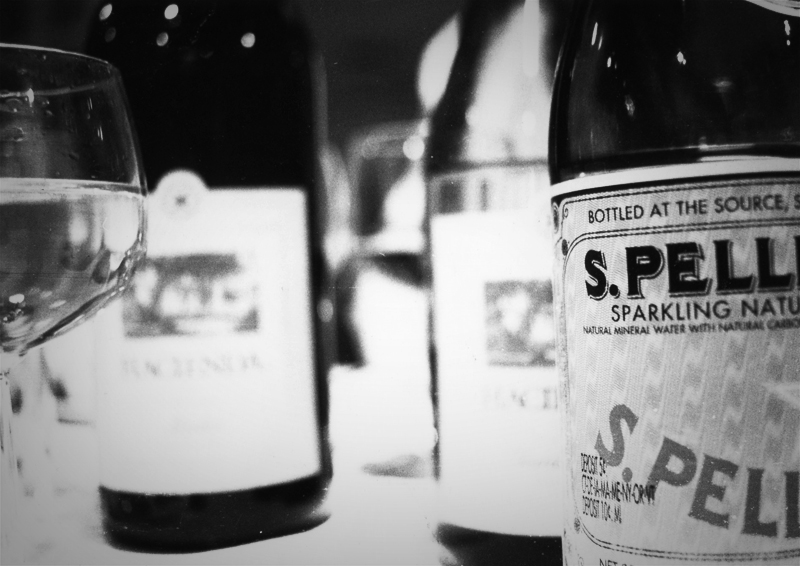 I think these next two are especially spooky. Like you would find them in a creepy attic in a horror movie. Sarah is such an awesome model. I dressed her up in this white button up shirt, a black skirt, striped colorful socks and her old Etnies. Good memories.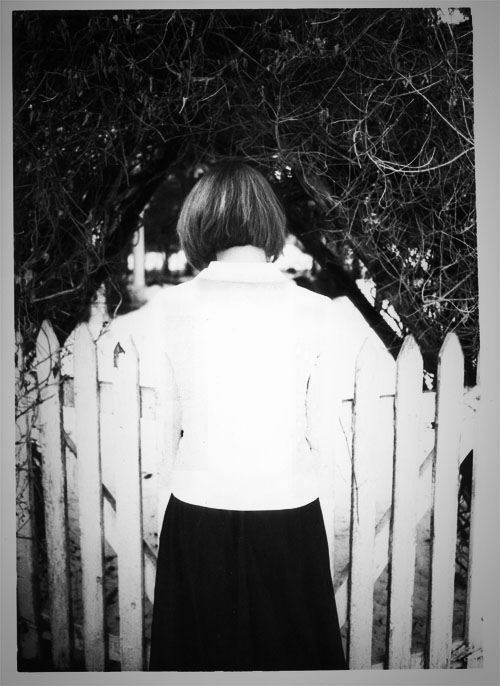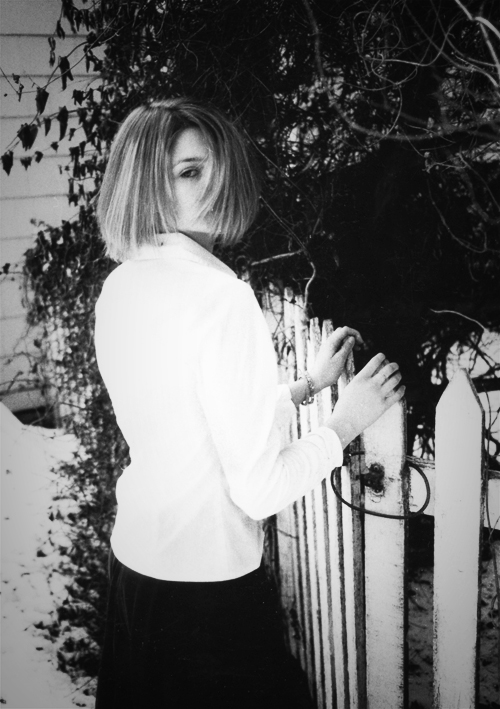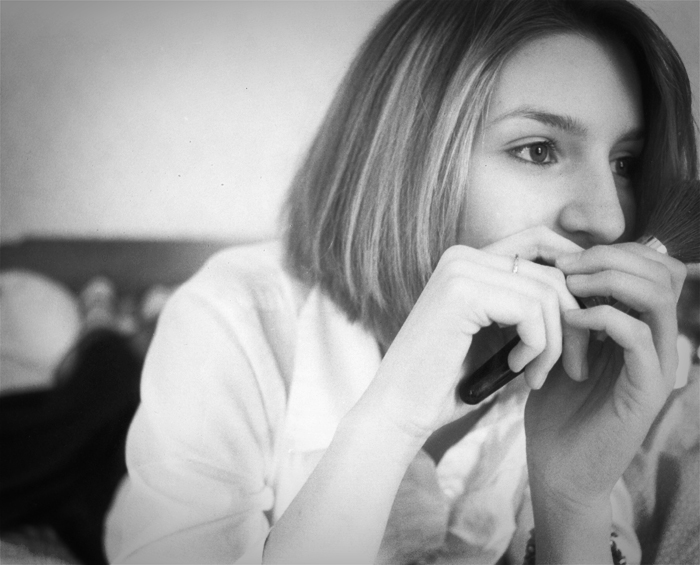 Anyway, that's all for now!
~More later… 🙂